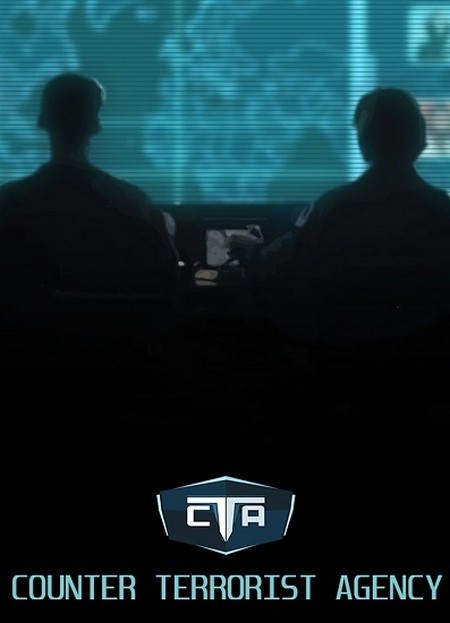 2019 | PC | Developer: Play2Chill | Publisher: Games Operators, PlayWay SA | 2.25GB
Interface language: Russian, English, Multi7
Voice Language: English
Genre: Action | Indie | Simulation | Strategy
Join ABT, the Anti-Terrorism Agency, aimed at preventing terrorist attacks.Use modern intelligence techniques to gather information, search for important members of terrorist organizations and prevent terrible terrorist attacks. Decide who to spy on and who to neutralize. Search for Islamic caliphate cells around the world. Fight ultra-right-wing terrorists in the US and Europe. Expose the secret plans of a dangerous sect to take over the world. Making some decisions will not be easy, but you will have to act quickly and firmly. Terrorism is on the alert ...
Counter Terrorist Agency is a real-time strategy with elements of management and a simulator. At CTA, you have to lead an advanced organization, fight international terrorism and prevent terrorist attacks around the world. Use modern intelligence techniques to find evidence, listen to suspicious calls, read secret correspondence, interrogate suspects, prevent threats and destroy terrorist organizations.
Game features
Test your patience. Will you be able to prevent a potential threat with only bits of information? You will have to act in accordance with the situation. Hurry - scare away suspects and still unknown members of a suspicious organization. But being late is fraught: you can get more data, but there is a risk of a terrorist attack.
Listen to realistic calls to figure out a potential terrorist. However, do not go too far: until proven guilty, a person is innocent.
Read and analyze intercepted mail, messages, information from messengers, etc. Based on the keywords and content of the messages, decide whether to respond ... or not. Should I encroach on privacy?
You, as the head of the agency, sometimes have to make difficult decisions. Can you make a sacrifice to prevent a major terrorist attack? Do not allow yourself to be between a rock and a hard place.
Improve your intelligence and units with experience. Get new useful skills to increase your effectiveness.
The power of the agency depends on how you manage resources. The more you have, the stronger you are. Earn experience points through successful operations. With their help, you can buy additional special forces or drones. Be ready.
A lone wolf ... or a wolf pack? Perhaps getting rid of one suspect will not be enough. Analyze how criminals are related. Which of them is a threat? And who is just a little bipod? Who exactly will attack? You decide.
The time has come. It's time to act. Decide what to do with the suspects - kill them or arrest them. At your disposal are special forces, police and drones. With these tools, prevent the threat.
"Ready to talk?" Perhaps this question you ask the arrested suspect. Get all the information you need while behind a closed door. Will you cross the line?
Terrorism has many faces: Islamic fundamentalists, far-right activists in the USA and Europe, sects, drug-trafficking.
System requirements:
OS: Windows 7/8/10
Processor: Intel Core i3 3.2 GHz, AMD Phenom II X4 955 - 4 Core, 3.2 GHz
RAM: 4 GB RAM
Video card: GeForce GTX 560 / Radeon HD6870
DirectX: Version 11
Disk Space: 4 GB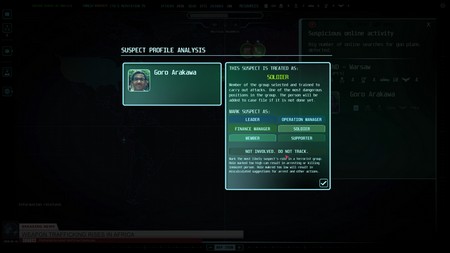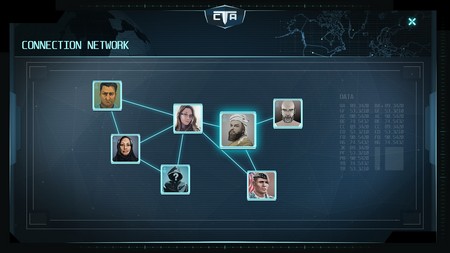 DOWNLOADuploadgigrapidgatornitroflare