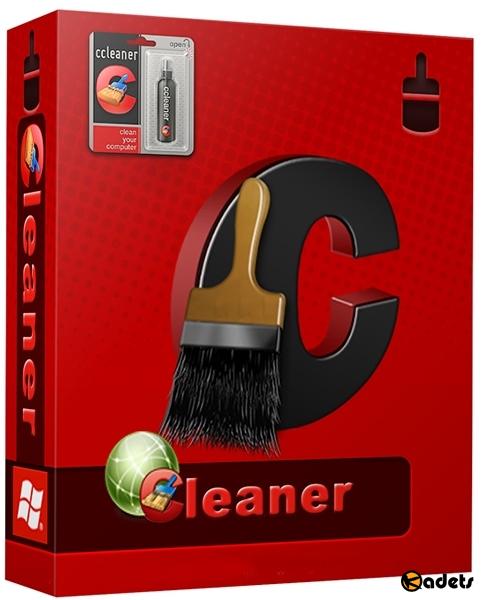 Language: Multilanguage / Russian / English
CCleaner is our system optimization, privacy and cleaning tool. It removes unused files from your system - allowing Windows to run faster and freeing up valuable hard disk space. It also cleans traces of your online activities such as your Internet history. Additionally it contains a fully featured registry cleaner.
Award-winning PC Optimization
Trusted by millions and critically acclaimed, there's a reason why CCleaner is the world's favorite PC optimization tool! Easy to use, one click cleaning so beginners can optimize their computers in seconds. Plus, it's packed with advanced features for power users.
Faster Computer
Is your computer running slow? As it gets older it collects unused files and settings which take up hard drive space making it slower and slower. CCleaner cleans up these files and makes it faster instantly.
Safer Browsing
Advertisers and websites track your behavior online with cookies that stay on your computer. CCleaner erases your browser search history and cookies so any internet browsing you do stays confidential and your identity remains anonymous.
Fewer Errors & Crashes
Over time your registry can become cluttered with errors and broken settings which lead to crashes. CCleaner's patented registry cleaner clears out this clutter to make your PC more stable.
Quicker Startup
Many programs run silently in the background when you start up your computer. CCleaner helps you get to work, or play faster by letting you disable unneeded programs.
CCleaner Professional:
NEW: Software Updater
Faster Computer
Privacy Protection
Real-time Monitoring
Scheduled Cleaning
Automatic Update
Languages:
Albanian, Arabic, Armenian, Azeri, Belarusian, Bosnian, Brazilian Portuguese, Bulgarian, Catalan
Chinese, Croatian, Czech, Danish, Dutch, English, Estonian, Farsi, Finnish, French, Galician, Georgian, German
Greek, Hebrew, Hungarian, Italian, Japanese, Kazakh, Korean, Kurdish, Lithuanian, Macedonian, Norwegian, Polish
Romanian, Russian, Serbian, Serbian, Slovak, Slovenian, Spanish, Swedish, Turkish, Ukrainian, Vietnamese
Whats New
http://www.piriform.com/ccleaner/version-history
Assembly Information
Type: installation, unpacking portable
Languages: Russian, English, multilanguage
Activation: key + branding.dll
Extras: CCEnhancer, Telemetry block

Command line options:

Quiet installation Free: / S / IF
Silent installation of Business: / S / IB
Silent Installation Technician: / S / IT
Silent Installation Professional: / S / IP
Unpacking portable Free: / S / PF
Unpacking portable Business: / S / PB
Unpacking portable Technician: / S / PT
Unpacking portable Professional: / S / PP
Block Telemetry: / TM
Do not create desktop shortcuts: / ND
Do not create shortcuts on the Start menu: / NS
Choosing an installation location: / D = WAY

The / D = PATH option should be the most recent.
For example: CCleaner.v5.49.6856.exe / S / IF / D = C: \ MyProgram
HOMEPAGE
http://www.piriform.com

Download From Rapidgator

https://rapidgator.net/file/c2c81d3f912cfac047283e2a75b38360

Download From Nitroflare

http://nitroflare.com/view/7531729D3A31DF4/BaDshaH.CCleaner.v5.67.776.rar