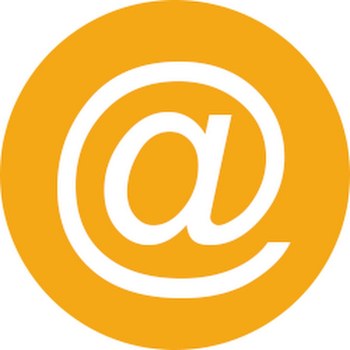 Languages: Multilingual | File Size: 10.95 MB
Outlook4Gmail is an Outlook add-in that helps you to perform Google calendars sync with Outlook as well as the contacts and tasks sync. It is a perfect syncing tool for Outlook users who have one or multiple Google accounts.
Core Functions
- Provides automated contacts, calendars and tasks syncing by a particular time interval
- Supports the syncing of contacts, calendars and tasks from more than one Google account
- Establishes a secure connection on syncing Outlook items with Google
- Provides 3-way syncing: Outlook ? Google, Outlook ? Google, Outlook ? Google
- Syncs a large amount of data received from your Outlook and Google accounts
Contacts Syncing
Outlook4Gmail syncs your contacts at the best possible level: name, company, phone number, Email, address, date, note, contact picture, category and Google group, etc. Moreover Outlook4Gmail provides duplicates elimination function, language settings, automatic backup before the synchronization process.
Calendars Syncing
The FULL featured version of Outlook4Gmail allows importing Outlook appointments into a Google calendar and vice versa: Google events into an Outlook calendar. It also syncs Google calendars from multiple Google accounts with Outlook ones. The settings provide opportunities of duplicates check, their elimination and automatic data backup.
Tasks Syncing
In addition to contacts and calendars syncing, Outlook4Gmail also provides the synchronization of Google tasks with Outlook tasks folders. You could sync multiple Outlook tasks folders and subfolders with Google task lists. Synchronization of Outlook recurrent tasks is also supported.
Key Release Notes:
- Synchronization of Google Contact Group/Label with selected Outlook folder and vice versa.
- Task synchronization option.
- Recurring Outlook Tasks with Google Task list syncing.
- Support of multiple Google accounts, synchronization supports 'one-to-many', 'many-to-one' and 'many-to-many' syncing relationships.
- Implemented customization of synchronization rules for any Google account or any Outlook folder.
- Ability to skip synchronization of past events (older than 1 month, older than 1 year and etc.).
- Internet calendar support.
- Added contacts synchronization from multiple Outlook folders with a Google account.
- Two-way Outlook contact categories sync with Google groups.
- Full support of all contacts' phone number types.
- Contact's picture sync.
- Multilingual user interface (English, German, French and Russian).
- Support of multiple Outlook Data Files (*.pst).
- Microsoft Exchange Server support.
RELEASE NOTES:Contacts:
- Improved syncing algorithm based on Microsoft Outlook Messaging API.
- Optimized syncing performance by caching Outlook items.
- Optimized performance of duplicated items check.
- Implemented handling of "Request Entity Too Large" and "Bad Gateway" server errors for Google items.
- Improved and fixed Phones syncing.
- Improved and fixed Chat (IM Address) set syncing.
- Improved and fixed Web Page syncing.
- Implemented retrieving of SMTP address for Exchange User by session Recipients table.
Calendars:
- Fixed and updated Standard Time Zones naming.
Other updates:
- Product site and URLs are translated to German.
- "Welcome" page is displayed at the first start.
- Improved processing of Batch operations for Google Contacts.
- Improved and fixed support of Microsoft Store Office (aka Centennial) version.
System Requirements:
- Microsoft Outlook 2003/2007/2010/2013/2016/2019; 32 and 64-bit versions; compatible with Office 365.
- Windows 2000, XP, Vista, 7, 8, 10 (both x64 and x86).
- At least a 1GHz processor, 256 MB RAM.
- 10MB of free disc space at system drive.
HOMEPAGE
https://outlook4gmail.scand.com

Download From Rapidgator

https://rapidgator.net/file/c6bbd1a6f516105df6337f7740b20fdc

Download From Nitroflare

http://nitroflare.com/view/E175578992FD4FF/BaDshaH.Outlook4Gmail.5.2.0.4905.rar