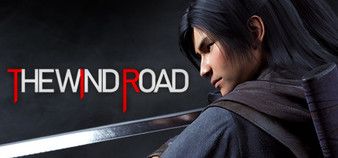 The Wind Road-HOODLUM
ROY(SAC)
The Wind Road
(C) FHYX
Supplied by ....: HOODLUM Release Date ..: 07/2020
Cracked by .....: HOODLUM Protection ....: Steam+Custom
Packaged by ....: HOODLUM Files .........: 1 Disc
The Wind Road is an ARPG real-time combat game,
constructing a martial-arts world based on the ancient Silk Road
under the background of a fictional era.
Release Notes:
Be aware that this game is a buggy pile of shit.
Make sure you make regular backups of your saves incase of
crashes,Savegame location: c:usersAppDataLocalLowJIAYUAN
If the game starts crashing on start, put your last working .sav
backup in the save directory then delete the following registry key:
HKEY_CURRENT_USERSoftwareJIAYUANThe Wind Road\"
Store URL:
https://store.steampowered.com/app/1264670/
1. Unrar
2. Mount or burn the .iso
3. Run our installer, Setup.exe
4. Block the game in your firewall
5. Run the game.
We are not in this to cater to what people outside of the scene wants
If you want your games constantly updated - buy the god damned thing
and support your favourite developers, they deserve it!
If you are looking for a active team to join and feel like you got
something to offer then come find us....
We are currently looking for high level programmers.
Oh shit! We won again!
hlm-_the_wind_road.iso:
2dcc94df1de928a7d7b91a2c13bd3a7d34691053e0d2aaa2b0d44bc4b7f5fdbc
Note: These hashes are BLAKE3
Greetings to the oldskool elites and those lost in combat!
MINIMUM:
OS: Windows 7 x64 Windows 10 x64
Processor: Intel Core i5 4590
Memory: 8 GB RAM
Graphics: NVIDIA GeForce GTX 760
Storage: 40 GB available space
Additional Notes:
RECOMMENDED:
OS: Windows 10 x64
Processor: Intel Core i7 6700
Memory: 12 GB RAM
Graphics: NVIDIA GeForce GTX 970
Storage: 40 GB available space
Additional Notes: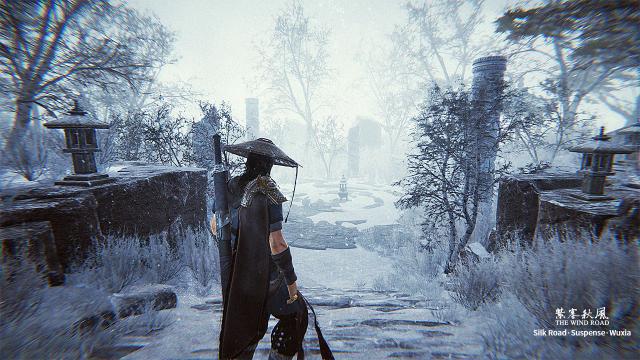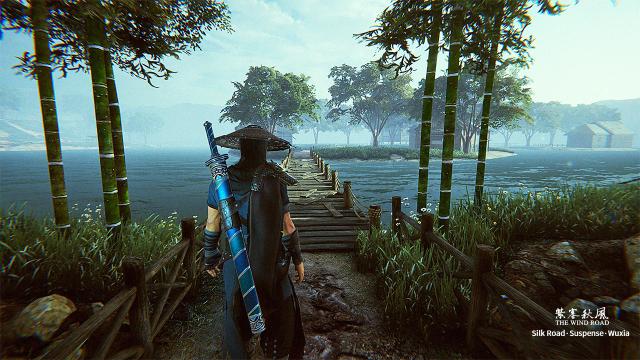 Download
https://uploadgig.com/file/download/70dF0790b9e3b6f8/The_Wind_Road-HOODLUM.part01.rar
https://uploadgig.com/file/download/f3b2c5922111387d/The_Wind_Road-HOODLUM.part02.rar
https://uploadgig.com/file/download/47a7Ef74D9aFeddf/The_Wind_Road-HOODLUM.part03.rar
https://uploadgig.com/file/download/4412E527B5c91d70/The_Wind_Road-HOODLUM.part04.rar
https://uploadgig.com/file/download/d4159b9635E48879/The_Wind_Road-HOODLUM.part05.rar
https://uploadgig.com/file/download/0a11d278f509fD1e/The_Wind_Road-HOODLUM.part06.rar
https://uploadgig.com/file/download/AFf388659d3abfB7/The_Wind_Road-HOODLUM.part07.rar
https://uploadgig.com/file/download/42cEf36c56363346/The_Wind_Road-HOODLUM.part08.rar
https://uploadgig.com/file/download/fe397ac4E60024bb/The_Wind_Road-HOODLUM.part09.rar
https://uploadgig.com/file/download/c8e8781f8513469d/The_Wind_Road-HOODLUM.part10.rar
https://uploadgig.com/file/download/89Cc6607de23f7B6/The_Wind_Road-HOODLUM.part11.rar
https://uploadgig.com/file/download/5aBF1b3adcF5b84f/The_Wind_Road-HOODLUM.part12.rar
https://uploadgig.com/file/download/cbf123b2756Ff0c7/The_Wind_Road-HOODLUM.part13.rar
https://uploadgig.com/file/download/fc566d41Ff9c5c76/The_Wind_Road-HOODLUM.part14.rar
https://uploadgig.com/file/download/aeeB38307b5eC545/The_Wind_Road-HOODLUM.part15.rar
https://uploadgig.com/file/download/e4643eC18a69dC45/The_Wind_Road-HOODLUM.part16.rar
https://uploadgig.com/file/download/a1ca7B4b4d7c8844/The_Wind_Road-HOODLUM.part17.rar
https://uploadgig.com/file/download/f5C9171C59b9002c/The_Wind_Road-HOODLUM.part18.rar
https://uploadgig.com/file/download/081A01adf4d74e6c/The_Wind_Road-HOODLUM.part19.rar
https://uploadgig.com/file/download/60F28C4b4148E085/The_Wind_Road-HOODLUM.part20.rar
https://uploadgig.com/file/download/1Cd30fa695901a01/The_Wind_Road-HOODLUM.part21.rar
https://uploadgig.com/file/download/eEf099bdBcC5C429/The_Wind_Road-HOODLUM.part22.rar
https://uploadgig.com/file/download/9e30A88A6b66ba56/The_Wind_Road-HOODLUM.part23.rar
https://uploadgig.com/file/download/4c2c2061629733aB/The_Wind_Road-HOODLUM.part24.rar
https://uploadgig.com/file/download/f8B1cb8Ff3c57a39/The_Wind_Road-HOODLUM.part25.rar
https://uploadgig.com/file/download/f82dbE8fe7277e11/The_Wind_Road-HOODLUM.part26.rar
https://uploadgig.com/file/download/0b2910825446e408/The_Wind_Road-HOODLUM.part27.rar
https://uploadgig.com/file/download/203a5bC57143a4af/The_Wind_Road-HOODLUM.part28.rar
https://uploadgig.com/file/download/847343757b5aFA89/The_Wind_Road-HOODLUM.part29.rar
https://uploadgig.com/file/download/D550D9f502884558/The_Wind_Road-HOODLUM.part31.rar
https://uploadgig.com/file/download/45B3Ccfc43012086/The_Wind_Road-HOODLUM.part30.rar

http://nitroflare.com/view/F086CF61E0849E7/The_Wind_Road-HOODLUM.part01.rar
http://nitroflare.com/view/AC1F19A334A9733/The_Wind_Road-HOODLUM.part04.rar
http://nitroflare.com/view/4BD6F4F2DDE92E2/The_Wind_Road-HOODLUM.part05.rar
http://nitroflare.com/view/1D13A5F4868C4A1/The_Wind_Road-HOODLUM.part03.rar
http://nitroflare.com/view/3C3B2D8014856B7/The_Wind_Road-HOODLUM.part06.rar
http://nitroflare.com/view/889A3B784042E6C/The_Wind_Road-HOODLUM.part02.rar
http://nitroflare.com/view/ED19C37C5498E1D/The_Wind_Road-HOODLUM.part11.rar
http://nitroflare.com/view/F215BE5915A58EE/The_Wind_Road-HOODLUM.part07.rar
http://nitroflare.com/view/D579DDF573C270A/The_Wind_Road-HOODLUM.part08.rar
http://nitroflare.com/view/DD96243A3E3B90C/The_Wind_Road-HOODLUM.part09.rar
http://nitroflare.com/view/05367D9E1E057DD/The_Wind_Road-HOODLUM.part12.rar
http://nitroflare.com/view/942DFEA79B58736/The_Wind_Road-HOODLUM.part10.rar
http://nitroflare.com/view/C7AC133E3AE9E71/The_Wind_Road-HOODLUM.part13.rar
http://nitroflare.com/view/4F50E2B27BDEA59/The_Wind_Road-HOODLUM.part14.rar
http://nitroflare.com/view/8E22320B7F54516/The_Wind_Road-HOODLUM.part18.rar
http://nitroflare.com/view/CB0A5D266CD1CA9/The_Wind_Road-HOODLUM.part17.rar
http://nitroflare.com/view/F2D12C01873C549/The_Wind_Road-HOODLUM.part16.rar
http://nitroflare.com/view/9D2FCA26795EFE4/The_Wind_Road-HOODLUM.part15.rar
http://nitroflare.com/view/AB7E128FC46417E/The_Wind_Road-HOODLUM.part19.rar
http://nitroflare.com/view/448E977023F21B1/The_Wind_Road-HOODLUM.part22.rar
http://nitroflare.com/view/80CD6561BC56BE4/The_Wind_Road-HOODLUM.part20.rar
http://nitroflare.com/view/658BAD0C2A6347A/The_Wind_Road-HOODLUM.part21.rar
http://nitroflare.com/view/D8B4F239AE10B7E/The_Wind_Road-HOODLUM.part24.rar
http://nitroflare.com/view/1B38FC9B8CFF57B/The_Wind_Road-HOODLUM.part23.rar
http://nitroflare.com/view/C5531D927089CC6/The_Wind_Road-HOODLUM.part25.rar
http://nitroflare.com/view/EC5875C887B81E3/The_Wind_Road-HOODLUM.part26.rar
http://nitroflare.com/view/9FFC8D5F979A5CC/The_Wind_Road-HOODLUM.part27.rar
http://nitroflare.com/view/EEC92C27646E9E7/The_Wind_Road-HOODLUM.part31.rar
http://nitroflare.com/view/6C87107DC3DB004/The_Wind_Road-HOODLUM.part28.rar
http://nitroflare.com/view/EB560A782CBA058/The_Wind_Road-HOODLUM.part29.rar
http://nitroflare.com/view/DBF53468E74043D/The_Wind_Road-HOODLUM.part30.rar